Online Training
Gem-U
Online training is transforming from a concept to reality. New content is already being delivered through the Gemaire.com website and a full online training center is planned for release.
The online training center will provide far more than training classes, it will also allow you to: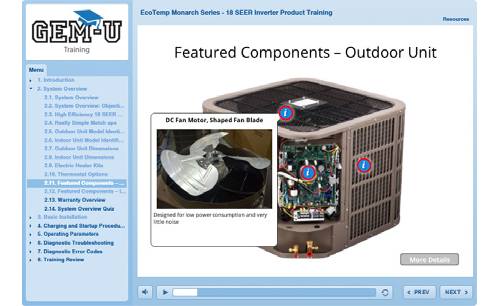 Register for your live events.
Track your progress.
Keep a class transcript.
Order certificates.
In addition, the training center will host a full resource library of useful technical and support information that can be accessed online.
Email [email protected] for more information on the trainings we provide.
NATE Certification & CEU Credits

TRAINING
PROVIDER
Training Provider
This expanded offering includes NATE and Contractor CEU Credits when available to keep your certifications current, plus we will have scheduled testing sessions in 2019 for those of you that want to earn your NATE certifications.