Quickly and easily create Order Templates of frequently purchased items grouped together for lightning fast order placement. You are in complete control of the name and contents of each one of the Order Templates you build. You can edit or update any of your templates at any time giving you the power to keep saving more and more time as you place your orders thru Gemaire.com.

Order Templates make doing business with Gemaire a breeze. Imagine placing a restocking order of 30 different items in about 3 minutes…..Amazing and Amazingly Simple!

Use them to build lists of Complete Systems, Truck Stock, Warehouse Inventory, Tools & Supplies, Individual HVAC Systems, System Bundles (Good, Better, Best) and anything else that you want to have access to make purchases quickly and easily.
Quick Definition: Order Templates
Order Templates are lists of frequently purchased items that can be saved and re-used at a later date. Order Templates are available to Gemaire.com customers for convenience, organization and fast re-ordering.
Step 1:
You can access your Order Templates from your Account Dashboard once you are logged into Gemaire.com or from the account drop down in the header of the website.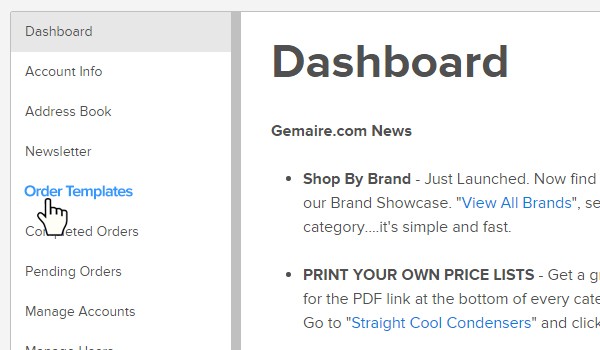 Step 2:
To create your first Order Template click on "Create Order Template".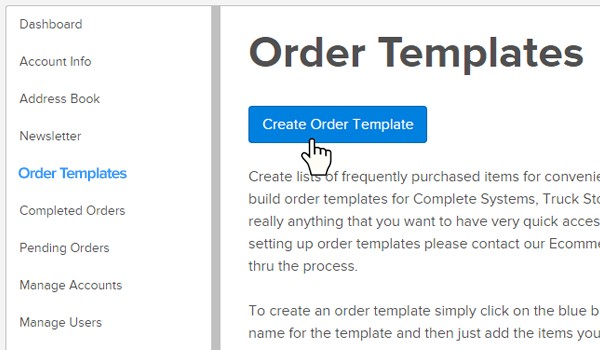 Step 3:
Name the Order Template and then click "Save Order Template".
Examples: Warehouse Stock, Truck Stock, Rheem 4 Ton Systems, etc.

PRO TIP: You can create as many Order Templates as you need.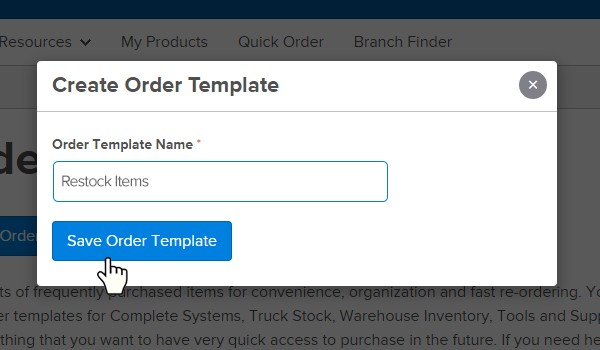 Step 4:
Now you can add products to the newly created Order Template by clicking on the "View" button next to the Order Template in the list.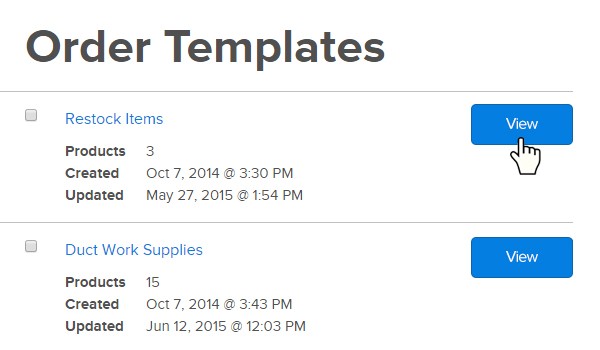 Step 5:
Add products to the Order Template by using the "Quick Add Products" search box. Search products by typing in the Item number or Product Name, then click on the product when it appears to add it to the Quick List.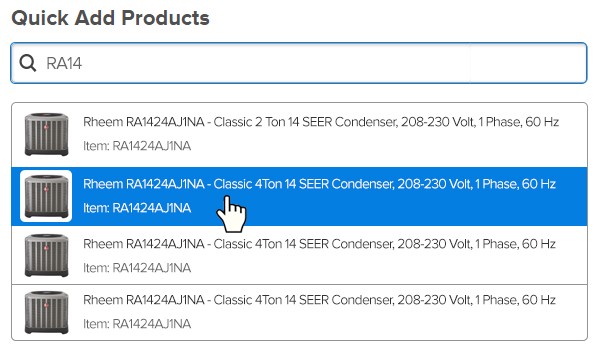 Step 6:
Once you have all the products that you want to include in the Quick List simply click on "Add All to Order Template".

PRO TIP: You can add as many items as you like to an Order Template and you can add and delete items any time in the future as well.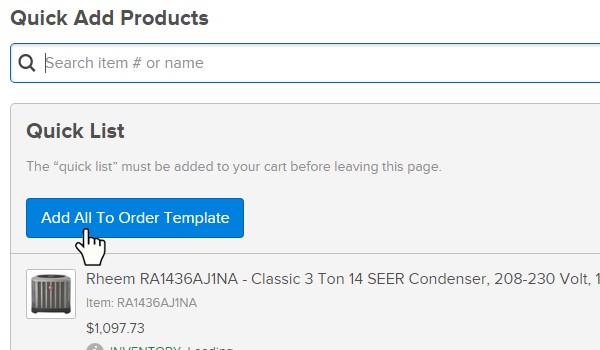 To Place Orders Using Your Order Templates
Simply view your Order Template, click the boxes next to the items you wish to purchase, select the quantity for each item and then just click the blue "Add Selected To Cart" to move the items into your cart. Once they are all in your cart it is just a few clicks to checkout and complete your order.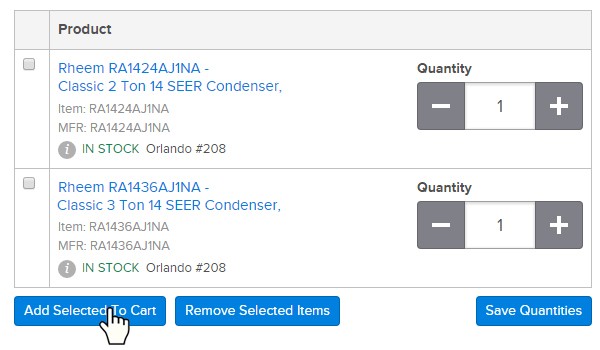 Assigning Order Templates to Users
Users that are set up as Company Managers and Company Admins have access to all Order Templates. Order Templates must be assigned to users set up as Company Buyers and Company Technicians, this is done by the account's Company Admin. The process of assigning templates to users needs to be done from the "Manage Users" section from the Company Admin's Account Dashboard.
Adding items to template from the Product Page
Items can also be added to an Order Template from any Product Page or Category Product Listing Page. All you have to do is click "Add To Order Template" and select the appropriate existing Order Template.
If you need assistance or have any questions about our help topics, please consult with one of our Ecommerce Customer Service staff as they will be happy to help.
Call: 888–601–0038
Email: [email protected]