Step 1: Locate Quotes Section
Sign in to your Geamire.com account and select Quotes from "Your History" section on the Dashboard, or from your Account dropdown menu.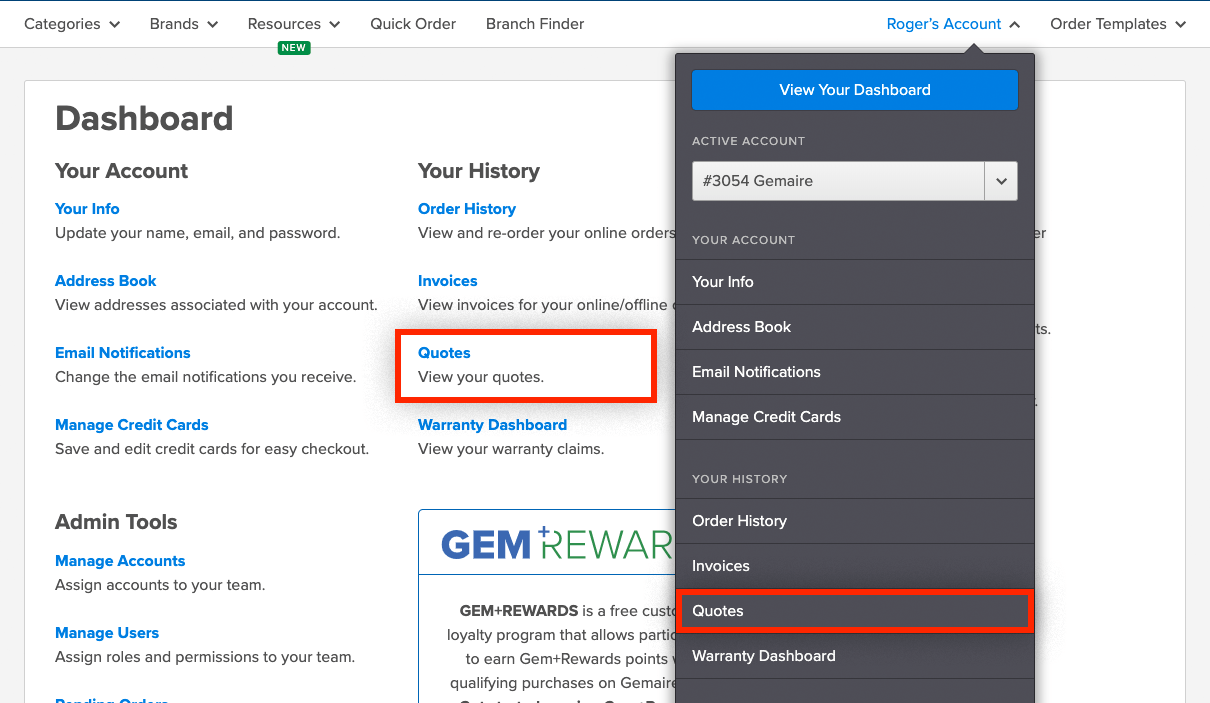 Step 2: Your Available Quotes
Open a quote by clicking on the "Quote" link in the first column. You can also lookup a Quote by searching for its number.

Step 3: Quote Details
After a Quote has been selected you will be able to see its details, which include: Product, Item #, Quantity, Unit Price, and Unit of Measure. At this point the Quote is ready to be processed.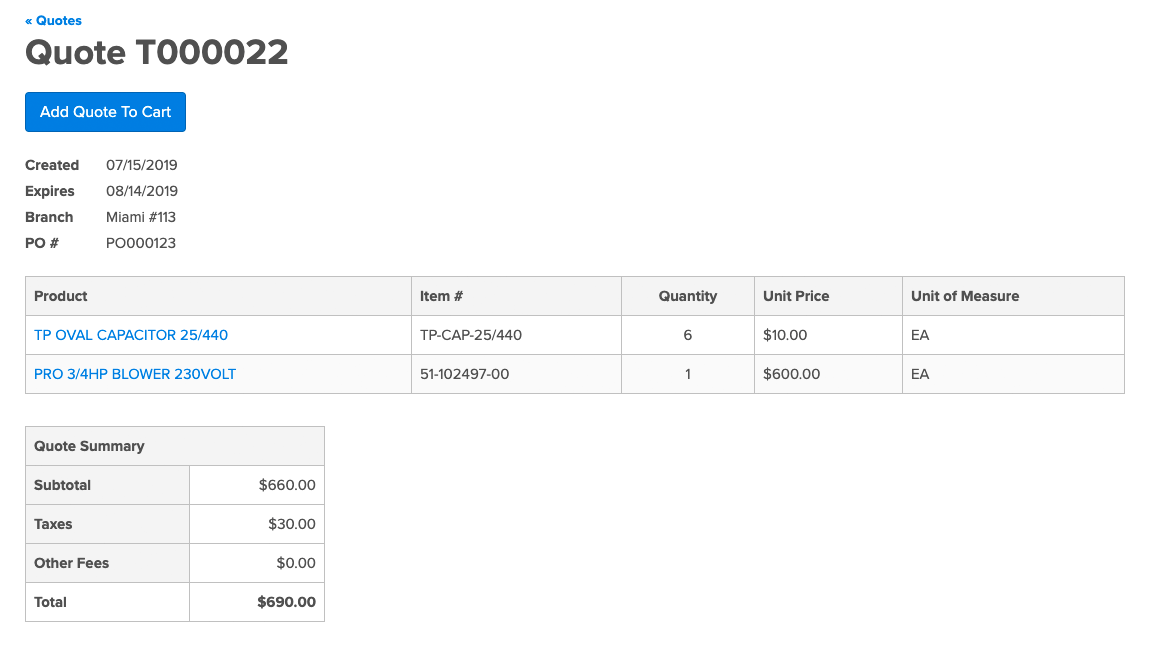 Step 4: Add Quote To Cart
Once the Quote has been reviewed select "Add Quote To Cart" to start a new online order. Proceed to your "Shopping Cart" to verify the items on the quote.
Please note:
Any items in your Cart will be removed before adding the Quote to the Shopping Cart.
No additional items can be added or quantities changed.
Discounts can't be applied to Quote orders.
Step 5: Proceed to Checkout
After the order has been reviewed proceed to Checkout to review the order one last time before submitting. Once the order has been submitted a new Sales Order number will be issued for the quote.
---
If you would like assistance in setting up your account structure, please consult with one of our Ecommerce Customer Service staff as they will be happy to help.
Call: 888–601–0038
Email: [email protected]