The Gemaire.com "Quick Order" function is the fastest and easiest way professional contractors place orders!
Quick Definition: Quick Order
Gemaire has developed the Quick Order feature to improve and speed up your ordering process. If you know the model number or name of the items you would like to order simply type in the model number or item name and add products directly to your cart with one click.
How To Use Quick Order:
Step 1:
Log into your account and click on the "Quick Order" link on the navigation menu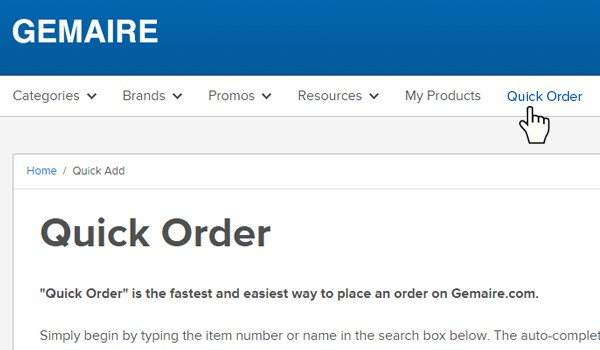 Step 2:
Search for items you know by typing the item number, or name of the product in the search field provided. Simply click on the item that you want to order and it will appear on your Quick List.

PRO TIP: When typing in the product name or number the auto-complete feature will help you find the items you're looking for with all the available options.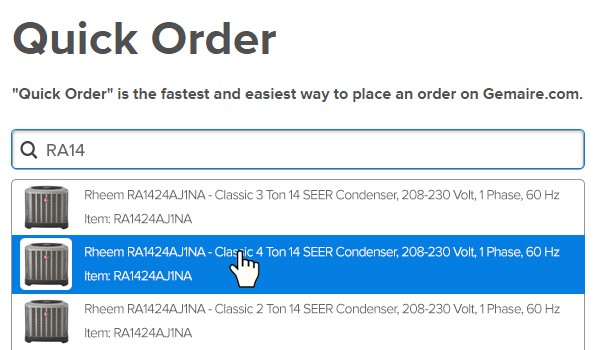 Step 3:
Once items are added to your Quick List, you can increase in the quantities that you need by hitting the + or – sign for each item to add or subtract inventory. When you have your quantities ready, simply click "Add List To Cart" and your items will be added directly to your cart.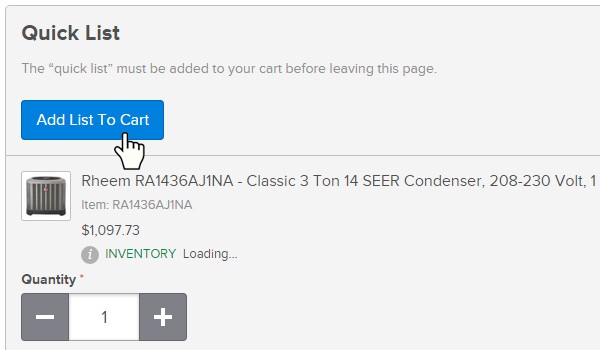 Step 3:
Once all of the items that you selected are in your cart, click on Checkout and with a few more clicks you will complete the order process. Your order will be sent directly to your local branch for pickup or scheduled truck delivery.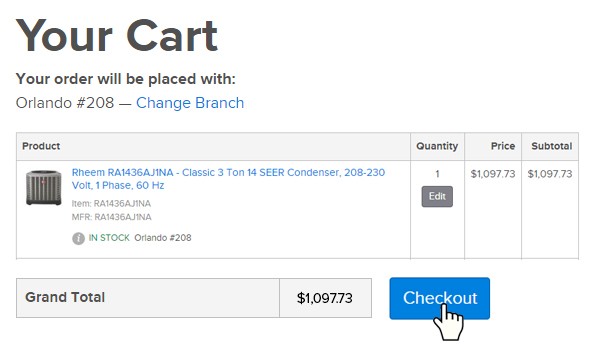 If you need assistance or have any questions about our help topics, please consult with one of our Ecommerce Customer Service staff as they will be happy to help.
Call: 888–601–0038
Email: [email protected]