Gemaire.com Wins 2015 eBay Enterprise Best B2B User Experience Award
Gemaire.com has been announced as the 2015 eBay Enterprise Best B2B User Experience Award winner at the annual eBay Imagine Commerce Conference in Las Vegas.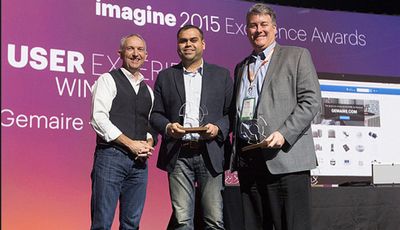 Pictured from left to right: Craig Hayman - CEO eBay Enterprise; Kaushal Shah - Perficient; Ken Connell - CEO Gemaire;
Now in its 5th year, Imagine Commerce 2015 is the premier Magento and eBay enterprise commerce conference. Over 2,400 commerce experts across 40+ countries including merchants, agencies and technology providers converged on Las Vegas, Nevada to network, exchange ideas and build relationships.
Gemaire.com, the online commerce platform for Gemaire Distributors, was awarded the Imagine Excellence Best B2B User Experience trophy based on extraordinary efforts to elevate the customer experience and drive commerce excellence.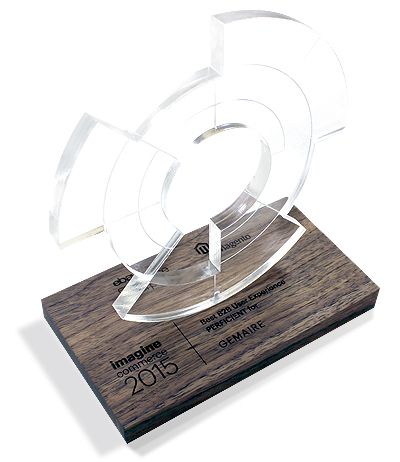 Gemaire.com launched in 2014 and has rapidly become the primary ordering method and product information resource for thousands of HVAC contractors nationwide.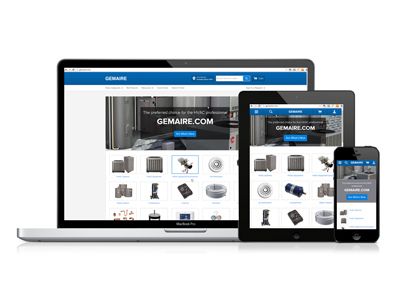 Gemaire Distributors has invested heavily in cutting edge technology to expedite ordering processes and improve the customer experience. HVAC Contractors nationwide are able to instantly access over 20,000 products, check inventory and place orders from their smart phones, tablets, laptops and computers.