INVENTORY MANAGEMENT SOLUTION
Keep your warehouse in stock.
At Gemaire, we are continuously working to bring you solutions for your business. Our latest release is GEMstock, the convenient tool to help replenish inventory. Whether you store your parts & supplies in a warehouse, stock room or even on a truck, GEMstock is a time-saving solution. With our Mobile App, GEMstock transforms your phone into your inventory smart hub.
Inventory Simplified
Contact your TM or Gemaire Sales Center today.
Learn how it works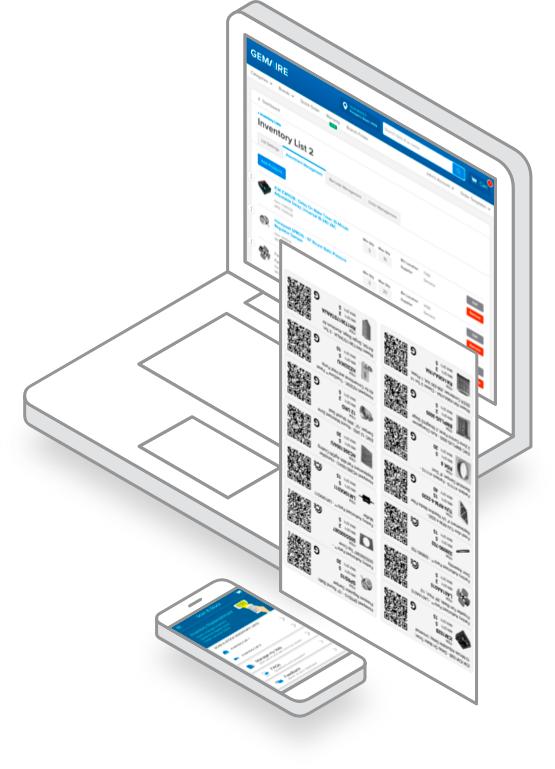 1 Plan
Meet with one of our knowledgeable associates and confirm your on-going inventory needs. Let's work together to optimize, organize, and label your warehouse.
2 Scan
Whenever you need to replenish, use GEMstock! Scan and set up your next replenishment order. Cover all of your warehouse, stock room, or truck needs in minutes.
3 Order
With the push of a button, send in your replenishment order. Or, use our Built-in Approval System to enable your staff to create replenishment orders for review.