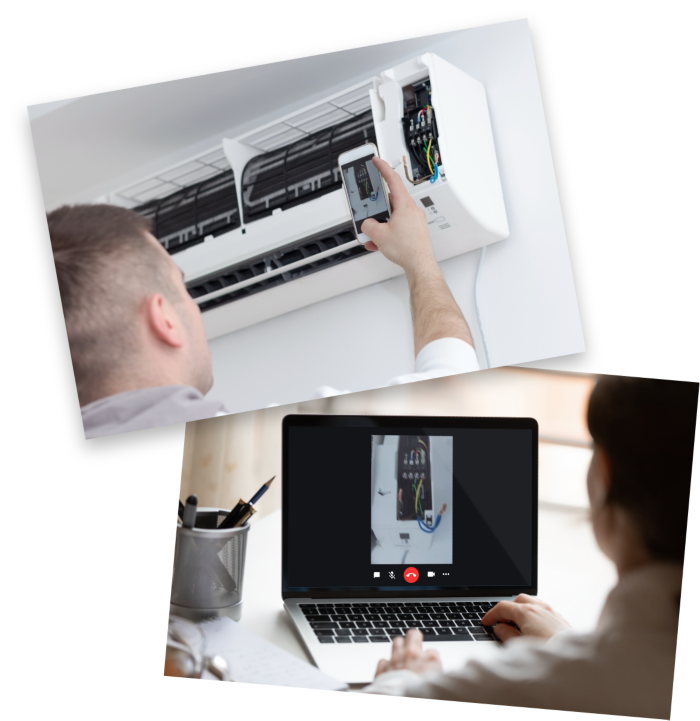 Have one of our expert technical agents prepped on your specific issue
Share pictures, pdfs, model numbers and as many details as you want before joining a live video call with our expert technical agents.
How It Works
1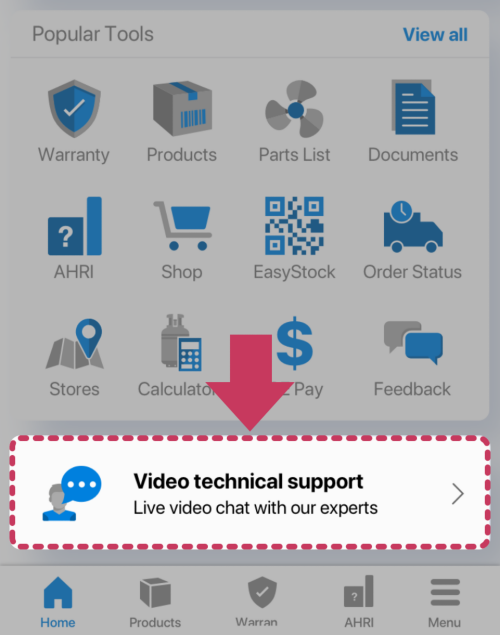 Sign into your account, then tap on the Video Technical Support tile on the mobile app landing page.
2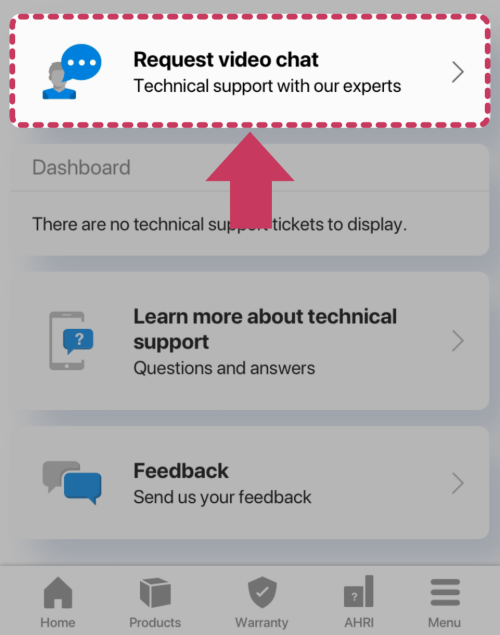 Tap Request Video Chat to open a new support case.
3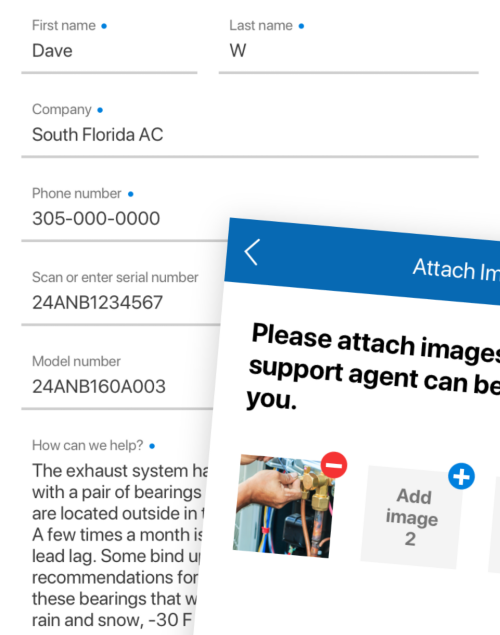 Fill out the relevant product information, including model number and how we can be of assistance.
4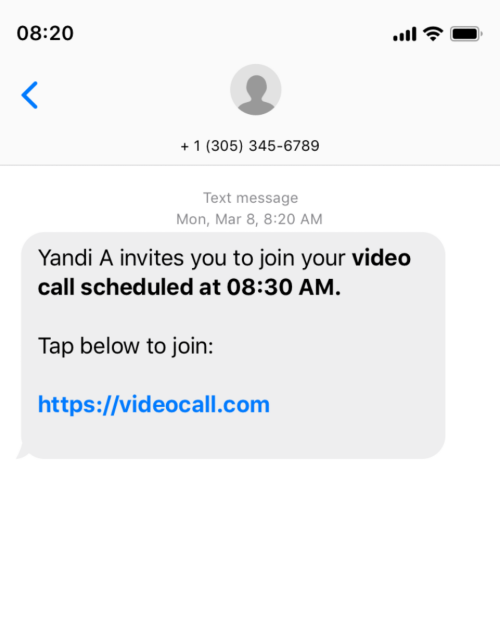 Next, you will be contacted by one of our expert technical agents as soon as possible.